...on relationships
I will sacrifice your love for the love of millions.
...on sobriety
I underestimated how hard it'd be to go on out dates and not get plastered. People are really fucking uninteresting.
"Show me a beautiful woman, I'll show you a man who's tired of..."
– Clea Lewis (Perfect Stranger)
"She said "I never want to make you mad. I just want to make you..."
– Lil Wayne
...on fracturing
Taking the high road is excruciating.
...on me
I just applied to be a sperm bank donor. You and the world deserve more of me. You're welcome.
...on you
Ladies, the way to my heart isn't my stomach, but it is about one and a half inches away from your asshole.
...on relations
Hunt it. Catch it. Eat it. The harder the hunt, the more satisfying the taste. The more often tasted, the more easily sickened of. The more sickened, the higher chance a new hunt starts.
...on MKE
Every time I come back there seems to be less real people and more people pretending. The men all have mustaches and the women have all become hipster cum dumpsters. I have never been so proud to not fit in.
...on libations
In my experience, squirters tend to be developmentally stunted. Please, own this, you have nothing to be ashamed of. Though a heads up is preferred. If I think you peed on me I am liable to lose shit.
...on masses
Girls have told me they get wet hearing my deep voice. I assume my postings on this site do the same.
...on feelings
You can gauge how attractive you are to me by my insistence, or lack thereof, in wearing a condom.
"What took you so long? Do I have to ask to smell your fingers?"
– My boss, motioning to lady
...on debauching
I sometimes lie about being drunk to better explain my irrational behavior.
...on creation
I tried my best to act excited that my friend/neighbor was pregnant with her first born while all I could feel was anger that she was allowed to have a kid in our apartment complex while I wasn't allowed to have a dog. Time to move.
...on feebleness
Snuffing out the weak and unwilling as soon as possible can only help. You don't want to be scrambling to find a replacement when the feeble fail at 1AM.
...on dispersion
Your religion and how long you have not had a drink for are two things I would likely discredit you for.
...on inspiration
Pep talks only go so far and you only get one. After that it's just "I told you so".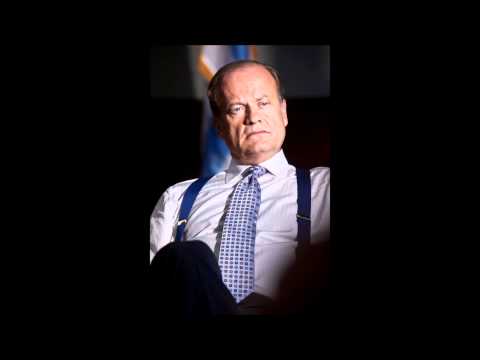 ...on coitus
In my experience, the best sex is followed shortly thereafter with a high five.
...on word
Assholes speak truth to a fault. Idiots speak hope to a fault. The asshole may be disliked for his frank attitude, but the idiot will be exposed and humiliated when his words do not become reality.
...on reparations
Don't let a shark know you're bleeding.
...on relationships
They cloud more and do more harm than one can measure while in one. You go to bat for irresponsible behavior due to a feeling. This is no way to function.
...on advancement
Ladies, "suck seed" isn't the only way to succeed.
...on unattractiveness
Neediness and tears are the most unattractive aspect of a human.
...on truth
More and more I realize; people are replaceable, dreams are not.
...on ingestion
I only eat organic carrots. They grow in the ground and absorb everything.
...on women
They're too much fun to just have one.
...on VDay
Do something for yourself, quit relying on others for your happiness. Take yourself to dinner and marvel at the fact you are capable of doing so. Then take some of that solo time to get tested… whore.
...on home
Blind allegiance to wherever you slid out of your mother's vagina is idiotic. Explore you conformist fuck.
...on multitasking
There are times when eating out your girl and being on a conference call is appropriate. Just don't use speakerphone.
...on life
We are the collective reasoning behind success. We are not here for any reason but the advancement of all that is ours. If you are not a part of the vast system, join. If you are not ment to be, you will be shed. Do not waste our time or think we hold on to anything but the most dedicated and advanced of thoughts and reasoning. Trying is novel, success is appreciated.
...on aspirations
My goals for this year: Nice apartment in Manhattan or Astoria. Sell shows. Produce one movie. Pitbull. Girlfriend to take care of animal while away. Travel. My goals for next year: Nicer apartment in Manhattan or Astoria. Produce and sell more shows. Produce another movie. Pay someone to take care of dog while away. Get more successful girlfriend that I may actually enjoy the company...
...on courting
I like to preemptively give a girl a pet name to make her feel unique. This is me not remembering your name in disguise.
...on aspirations
MLK is to dreams as Jesus is to sins… right? Whatever, they are both a figment of our imagination.
...on exfoliation
Us sleeping together and now not communicating does not get you exgirlfriend status. You just were and now you are not. "Exgirlfriend" is a badge earned by a proud few.
...on revelations
I have never understood New Years Resolutions. Those seeking to change something just because one calendar year ends seems idiotic. Those not in a constant state of change are not experiencing all that they can in the first place so why take a stab at some fringe possibility you are going to become what you would consider a better person based off a holiday. Change now, then change tomorrow,...
...on you
You should tell yourself you're the one. The one that can change this 26 year pattern. You're probably right. Try, see what happens.
...on similarities
Girlfriends and dogs are much the same. Though while one may only shit on your floor, the other shits on your soul.
...on recovery
There is no use finding solace in the useless.
...on sustainability
The hardest of pills to swallow is the realization you didn't make yourself as irreplaceable as you may have thought.
...on relations
You can trust me not to give you anything I couldn't cure with the drugs in my medicine cabinet or something a simple kick down the stairs wont fix.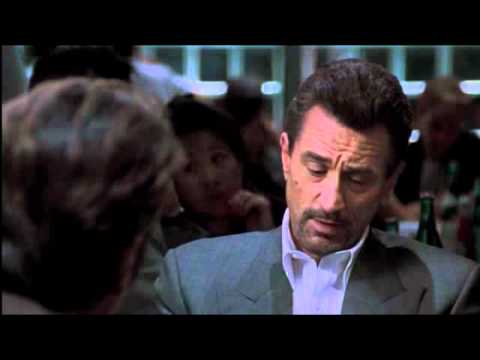 ...on causes
Sarah McLaughlin has done a great job in helping me refocus my hate and anger towards animals to the real problem, canadian musicians.
...on surroundings
I want to be around nothing but success. The talent, skill and a general sense of being in others both excites and inspires me. This is why I don't fuck blonds.
...on confrontation
In most cases, one should not confront. It is better to know information and judge how little you will think of a person after they finally come clean. Your new formed opinion is dependent on the manner in which they tell you and the time it takes for them to come clean.
...on moving (forward)
I am still unsure what the protocol is as to what should be done with the female clothing found under my bed while moving. Some suggest I give it to goodwill, some suggest I toss it. I feel the only solution is to use it for roleplaying. Play someone who has been here before, someone who might know what they are doing.
...on truth
To all that I have hurt, I am sorry. To all that I have helped, I am even more so.